Wood Pier Foundations Affordable Strength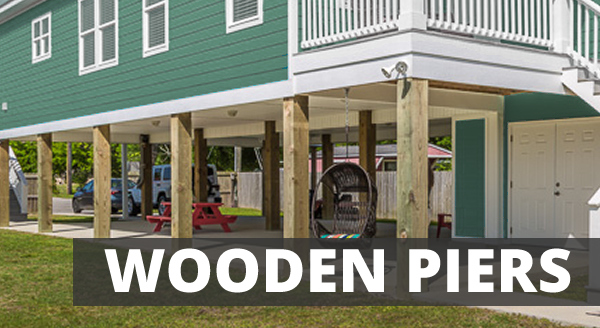 Many raised homes are placed on wooden piers. The homes are strong yet affordable. There are several types of wood pier foundations available:
Driven Square Wood
Augured Wood Piers
Drive Round Wood Piers
Wood foundations can be built using many size wood piers. our most common foundations are either 10″ X 10″ or 12″ X 12″. We always recommend 12″ X 12″ wood piers if your budget can handle the cost increase. The larger size pier will provide greater strength and rigidity.
The colors and finishing of wood piers.
Wood piers can be painted or stained to create a unified look to your home.